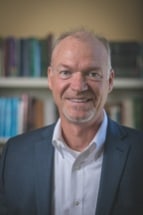 Scott Collins, founder and owner of Elder Law Guidance in Richmond, has been selected to the 2021 Kentucky Rising Stars list. Only 2.5 percent of the lawyers in the state are selected by the research team at Super Lawyers to receive this honor annually.
"I am honored to be chosen for the Super Lawyers list," said Collins. "I have dedicated my life to serving and caring for people, as a veteran, minister and now attorney, and I love this work."
To be eligible for inclusion in Rising Stars, a candidate must be either 40 years old or younger, or in practice for 10 years or less. Collins started his firm in 2015. A top-rated and VA-accredited attorney, Collins provides guidance and support to clients throughout Madison County and across South Central and Eastern Kentucky with legal needs involving elder law, estate planning, wills and trusts, Medicaid planning and Veterans' benefits.
A native of Middlesboro, Kentucky, Collins is a former air traffic controller with the U.S. Army, and as a veteran, he fully understands the unique struggles and challenges service members and former service members can face when trying to assimilate back into civilian life. As such, he provides invaluable advocacy to help his veteran clients obtain the full amount of their rightful compensation and benefits.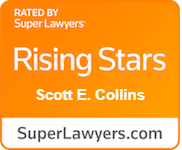 A 1993 graduate of Abilene Christian University, Collins received his master's degree from the university in 1995 and his Master's in Divinity from the same in 1997. He then worked as a minister at churches in various states across the country, including Tennessee, Texas, Louisiana, Michigan and New Hampshire. It was during this time that he discovered the pressing needs of his parishioners regarding their end-of-life care wishes and estate planning issues, which spurred his interest in pursuing his legal career to help those in need.
Collins obtained his Juris Doctor from Northern Kentucky University's Salmon P. Chase College of Law in 2014. He opened Elder Law Guidance the following year in Richmond, Kentucky. He is admitted to practice before all Kentucky state courts as well as before the U.S. Department of Veterans Affairs. He also serves as an attorney with Vets Serving Vets.
"This work is so important in helping the people of our Commonwealth," said Collins. "My team and I work hard to help our clients achieve their goals as efficiently and cost-effectively as possible, and it is gratifying to make a difference in our community."
Collins is a member of the ElderCounsel, the National Academy of Elder Law Attorneys and the Madison County Estate Planning Advisory Counsel, and he has served as Chair and Vice Chair of the Kentucky Bar Association's Elder Law Division. He has also served as Chair for the Kentucky Bar Association's Small Law Firm Division. He is a member of the Kentucky Trust for Historic Preservation for Mount Pleasant and the Mount Pleasant Restoration Project Team.
Super Lawyers is a rating service of outstanding lawyers from more than 70 practice areas who have attained a high degree of peer recognition and professional achievement. This selection process includes independent research, peer nominations and peer evaluations.
Elder Law Guidance, The Elder Law Practice of Scott E. Collins, PLLC, in Richmond focuses exclusively on elder law and is committed to protecting families from the loss of everything they own to the extreme cost of long-term healthcare. Visit www.elderlawguidance.com or call (859) 544-6012.
###