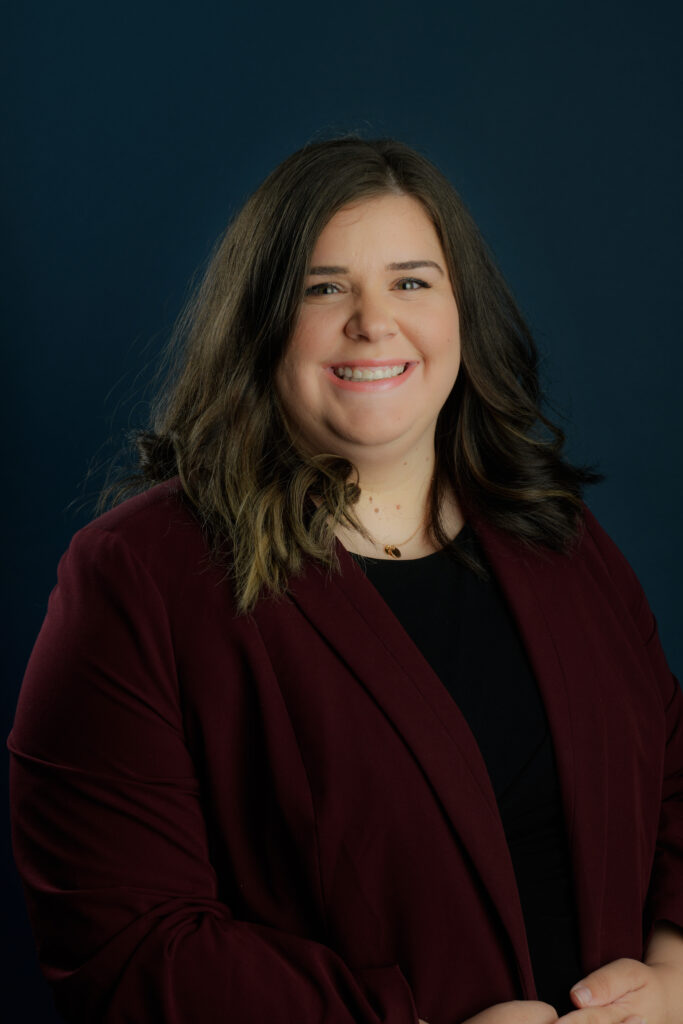 Tressa is an associate attorney at Elder Law Guidance. Prior to joining the firm, she practiced personal injury law in Texas and was an Assistant Commonwealth Attorney in Lexington, KY where she represented the Commonwealth of Kentucky as a felony prosecutor in the Special Victim's Unit specializing in crimes involving victims of domestic violence and strangulation.
Earlier in her career, Tressa worked as an Executive Advisor for the Kentucky Labor Cabinet in the Office of the Secretary. While there, she, alongside General Counsel for the Cabinet, worked on litigation matters and responded to Open Records requests. She also assisted in the handling of Cabinet-level employee discipline including appearing before the Kentucky Personnel Board. Tressa has served as an Assistant Commonwealth Attorney in Hopkinsville, KY where she prosecuted a variety of felony cases including violent crimes and child abuse. She also previously worked as an Assistant Criminal District Attorney for the Smith County District Attorney's Office in Tyler, TX where she prosecuted misdemeanor crimes on behalf of the State of Texas.
Tressa completed her undergraduate studies at Western Kentucky University in Bowling Green, KY receiving a Bachelor of Arts (B.A.) in Political Science and Spanish. She went on to receive her Juris Doctorate (J.D.) from the Northern Kentucky University Salmon P. Chase College of Law. During her time in law school, Tressa was a member of the school's National Trial Competition Team as well as the Negotiation Competition Team competing against law students from across the country. She was also an active member of the school's Legal Association of Women.
Tressa spent her first years living all around the country as the child of a U.S. Army soldier, but her family eventually settled in Lexington, Kentucky where she was raised. She and her husband, Charles, live in Richmond with their daughter. When she is not in the office, she enjoys spending time with friends and family.
"I love working at Elder Law Guidance because everyone is great to work with and really try and do everything they can for our clients," she said. "Working in Elder law has been great because we can really help people get peace of mind."
Share Your Favorite Place to Go Local!
In Madison County, I enjoy frequenting the Cotton Market which is the best place to get any gifts you may need for anyone in your life. We also enjoy El Mejor at the mall when we are going out to eat.