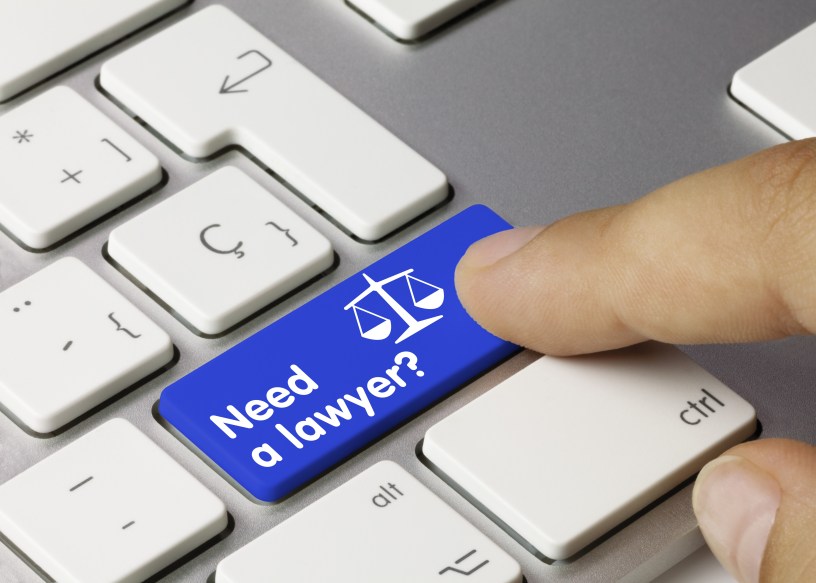 Since COVID, it seems our lives have had to become e-EVERYTHING. This includes legal documents, like electronic wills, or "e-wills" that are gaining popularity. But don't be fooled, though they may seem convenient, they can cost you more in the long run without a lawyer's guidance.
"Elder law is so specialized, so focused on an individual's needs, that it's critical to have an attorney involved in writing a will," said Scott Collins, Owner and Managing Attorney of Elder Law Guidance in Richmond.
Recently, The Uniform Law Commission approved the Electronic Wills Act. States can determine how many witnesses are required or if a notary is required and whether they must be physically present or if remote or virtual presence is allowed. A potential DIY-will legal disaster.
Several states have passed laws authorizing e-wills or are considering the legislation. Kentucky hasn't yet, but those who move into or out of Kentucky will have to deal with the transportability of those e-wills just the same, as estate planning laws change from state to state.
The biggest concern with e-wills is that no will is one-size-fits all. The boilerplate wills floating online, even with heavy editing, could still leave important information or legal terms out that would have easily been caught by an elder law attorney.
"Grabbing a generic will online without consulting an elder law attorney is dangerous and a waste of your time," said Collins. "Make this task easier on you and your loved ones for when they need to lean on this critical document."
There's also concern that people who are vulnerable to fraud, like the elderly, can be influenced and deceived without proper legal representation with an e-will.
To prevent aimless legal-Googling, Collins created a free webinar and workbook Estate Planning Basics: The Fast Track to Getting your Will, Living Will and Durable Power of Attorney so that clients can educate themselves on everything they need for these documents from an elder law attorney. (See screenshot below)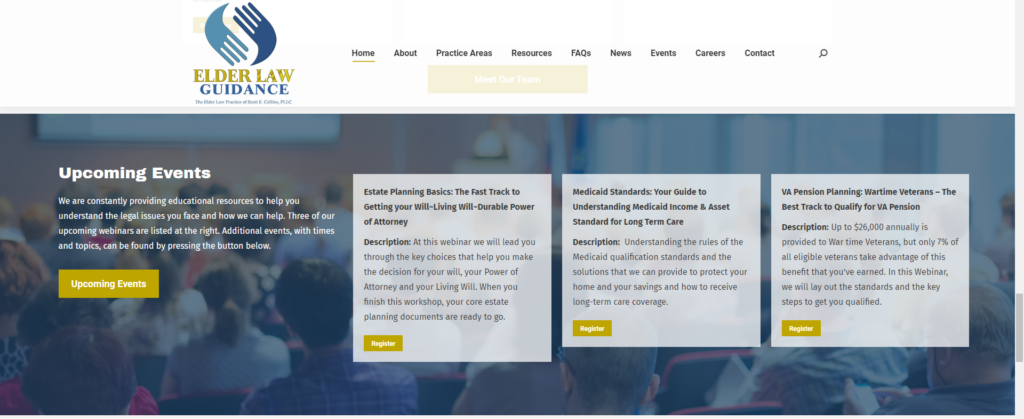 They can even fill out a basic form and bring it in so the meat of the will is done and just needs some finishing touches.
"The initial education and workload is on the client so they are really invested in their own case," said Collins. "I can then provide the legal expertise they really need in a cost and time-effective way."
Collins and his team are helping Kentuckians update their wills remotely thanks to KRS 423.355 that allows a notary public to authenticate documents remotely by videoconferencing and other technology.
Need a will? Visit elderlawguidance.com and visit our Event Calendar to register for our Estate Planning Basics Webinar to begin the easy process.
Need a will updated? Call us at 859.544.6012 to set up a free consult to update your will asap.