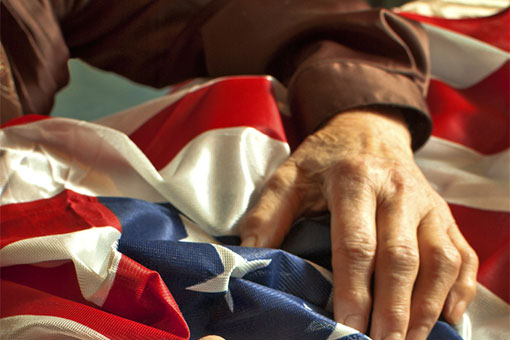 One of this country's best kept secrets is that most veterans who served during a wartime period and their surviving spouses qualify for the Veterans Affairs (VA) Wartime Pension and don't receive it. Why?

"Two of the biggest issues that happen with veterans who come to my firm is they don't know they qualify for the pension or the VA tells them they don't," said Scott Collins, firm owner and managing attorney of Elder Law Guidance in Richmond.

Collins, a VA-accredited attorney and veteran, has handled hundreds of veterans' cases and helped them qualify for the VA Pension and Disability Compensation.
Here are the Top 3 Warning Signs That Now is the Time to Apply:
You've had any sort of surgery or limitation on your mobility. Say you're a retiree getting a knee replacement – it's supposed to be a temporary condition but you're struggling with recovery and need some rehabilitation at home or extra in-home care while you heal. Enter VA pension's in-home care benefits, designed to keep you at home and on the mend where you want to be. There may be up to $2296 available to you to meet these medical needs.
Your kids or family are helping out more than usual. You may find that you're asking your kids for a few more errands than usual, help up and down the stairs or getting around, or even struggle to remember things that once came easily. These things can creep up on both of you or they can surprise you one day. You/they would love some help with in-home care but don't know where to start or how to afford it. VA healthcare and pension is exactly where you can start!
You're going into assisted living services or needing in-home care. Maybe you never went to the VA and now have some age-related troubles, is there anything for you? YES. There's VA healthcare and VA pension to help with these. Sometimes the VA will tell you you don't qualify for either, but working with a VA-accredited attorney like Collins can help you get qualified even when the VA tells you no.

Wartime status qualifiers can be found at https://elderlawguidance.com/services/va-wartime pension/.

If you're a veteran, their surviving spouse or dependent, contact Elder Law Guidance at (859) 544-6012 to schedule a free consultation to find out what benefits you're eligible for at one of our three convenient Richmond locations.